ANCIENT UFOS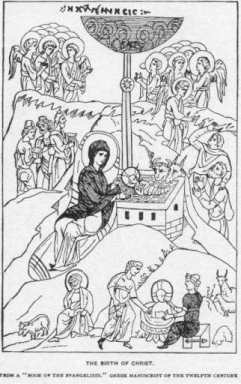 This is an illustration entitled "The Birth of Christ" from a 12th century greek manuscript "The Book of the Evangelists". If you look to the right of the picture there two figures looking up at a semi-circular object with figures inside. The object appears to be shining a beam of light down onto the birth. One of the pair of observers is shielding his eyes, possibly the artist was trying to convey the brightness of the object.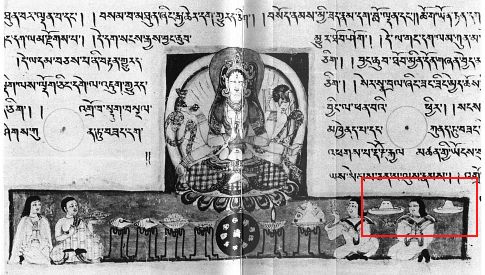 The above image comes from an ancient eastern text Prajnâpârâmita - Suna. In the enlargement you can see two objects that look like hats, but why are they floating in mid air ? also one of them appears to have port holes on it.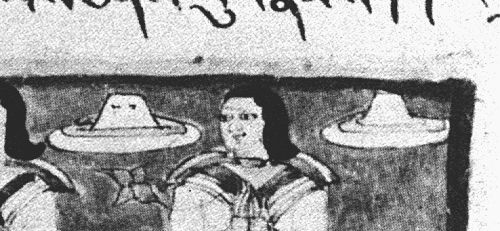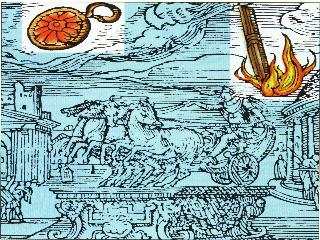 This is a renaissance illustration of a UFO sighting in Rome detailed in a book "Prodigiorum liber" by Roman historian Julio Obsequens.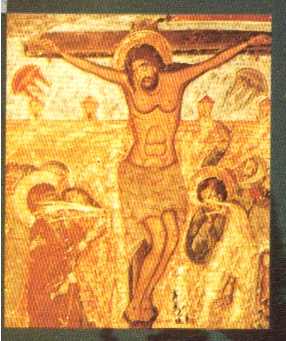 This is a 17th century fresco and is located in the Svetishoveli Cathedral in Mtskheta, Georgia. Notice the two saucer shaped craft either side of Christ.